The derma roller is an innovative device that is making use of the microneedling therapy to replenish the skin and aid to better use of skincare products. It is believed that it comes of China and it has became popular among the beauty world in the last decade.

Each of these devices has a number of needles that penetrate the skin rolling the device across the area you want to treat. It is as simple as that. For the best results, it is recommended to be combined with a serum such as Vitamin C serums.

The secret behind the proper derma rolling is to choose one of the

best derma rollers

and start slowly. Start using 0.25 - 0.5 mm needles in order to get used to it and move to longer needles only after some time, and only on spots that are not too sensitive, like the body.

Your derma roller will last for long time, as long as you clean it well using alcohol after each use. There are some models that come with a sanitizing tank that could be proved to be a great help to keep your roller hygienic and clean.

If you are looking for models, amongst the most famous models are Dr. Roller, Aurora Beauty, MT Roller, Angel Kiss and many more. The older brands are Dr. Roller and MT Roller and some of them are hard to find even online. You could also find a derma rolling kit that has various roller heads with various roller sizes to experiment to many areas of the face and the body.
Powered by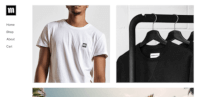 Create your own unique website with customizable templates.