Hi, Welcome to my Website. My name is Nicole Brooks and I am a Beautician. I have studied Aesthetic and Cosmetology .
Hi! My name is Nicole Brooks and I am an aesthetic and cosmetology graduate. I am Greek, and I love everything about beauty. I decided to create this website in order to present some secrets and beauty tips and tricks.
I will try and post as many articles as I can, depending on the free time I will have, because my job has a lot of pressure. I am currently working as a special makeup artist for movies, television programs and theater.
Thanks for visiting my webpage and don't forget, beauty is most on the inside. Cheers !
Powered by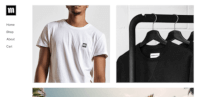 Create your own unique website with customizable templates.