THE 6 STEPS FOR A PROPER MAKEUP
The ritual of makeup, or do it on your own or to make an expert, is something of a puzzle, especially the first few times. This is because now there are so many products for makeup, often and makeup artist himself makes different combinations to achieve the desired result.
How many times have you wondered: what to first paint the lips, eyes or my cheeks? First put the mascara after the eyeliner or smudged? How to put the blush? Always wear cream under my makeup;
Whatever your query one thing is certain: there is only one row, which can be painted, but some basic rules in order to spread and right stand the makeup products. So we will present the six basic steps, for faster and successful application of makeup, so that no woman anxious whenever he painted.
1st Step:
Moisturizer or primer: Always clean skin apply moisturizing cream or even better the primer. Always one of the two, depending on your skin type, needs and circumstances for which vafeste. In recent years the primer products have flooded the market and are the best solution for a uniform makeup. If you are going for breakfast painting, remember never to use sunscreen or alone as a base for makeup either within or moisturizing primer.
Step 2:
Makeup or foundation: Select the most appropriate color for a uniform result, which fits in your skin color. Very likely you two shades darker one for summer and one for winter lighter. Of course you can the mix, especially if the same company, in the transitional periods, spring, autumn. Put your makeup first and then paint your eyes and not vice versa. This is because if you fall shade residues to clean skin is more difficult to correct than to be wearing makeup. Each correction course wants attention, to become again a uniform result, but it is preferable to have the base than to be "naked" skin.
3rd Step:
Concealer: It is the "magic" cream, to cover imperfections, as the saying word itself. Usually used after makeup, especially under the eyes, to give shine to the look, covering dark circles and show your face relaxed. Select shade that suits your skin, but is one to two tones lighter than your makeup, depending on the effect you want to achieve. In choosing the concealer except hue, note and its density, so that it is fluid, to spread easily, but also remains in the skin.
One point that should pay close attention to is when you want to use concealer must have put extra eye cream. Never put concealer on eyes without cream, because the reps skin dehydrated, fills fine lines under the eyes, as if the watch can not stay forever. Especially for adolescent girls, never use concealer and powder without cream. Beyond concealer for under eyes, there are those that cover pimples, spider veins and other skin imperfections.
Step 4:
Eyes or lips: Paint to match your skills and the end result you want. Commercial usually eyes first made. Select any step but serves you best.
Eyes. If you are not sure of your hand, put a little powder under the eyes, so if you drop shadow remains remove them with a brush. How to paint eyes is another great chapter, depending on the look you want to achieve, season and fashion trends, but also the time and the occasion. In the eyes usually apply first shadow, after the pencil or eyeliner to highlight the contours and end mascara. You can skip any of these steps depending on the time, eg if morning can put less pencil and more mascara.
Lips: Another great chapter covers the lips. Keep your lips always well hydrated, so at the end of their makeup to get a healthy look, without chipping and cracking. Never forget the contour of the lips, because it is the "limits" within which to paint your lips, but mainly because it helps to correct imperfections of your lips, eg to increase or to zoom. Select the lip contour shades and lipstick to give uniform results and avoid conflicts. After the lipstick, use a transparent lip-gloss for natural effect or a shade that will accentuate your lips and makes them more fleshy.
Step 5:
Blush: Many makeup artists first put the powder. When you apply makeup at home it might be best to wear blush first. This is because if you make a "wrong", eg you came more intense, you can fix it by putting a little more open powder. The blush is usually placed after cheer strongly on the "apples" of face and turn off towards the ears and temples. Attention to the amount, but you still get a little more with a little open powder corrected. You can see the
best drugstore blush
products that are available in the market and choose the ones that fit you most.
Step 6:
Powder: Last step, for a uniform makeup is a powder, which is good to the place with a brush. Choose the color of your choice, always in harmony with the color of your skin and, depending on the look you wish to achieve. A transparent powder will perfect your makeup and have a more natural result. A darker powder will give the nice aspect of sun-burned. The choice is yours.
Visiting http://thebeautytonic.com you can find more articles about makeup tips and tricks.
Powered by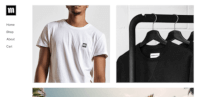 Create your own unique website with customizable templates.