Procellix is a cellulite treatment cream that is starting to get a lot of positive banter on the Internet as more and more women are trying it and reporting that they are getting good results.

This then acts like a natural invitation to a slew of posts by people who swear it is a scam and useless. That, sad to say, is just how the Internet works.

This is why I thought it was important to do what I do. The marketing to women about how we look is extensive. Cosmetics are a multi-billion dollar industry and there are a lot of crappy products out there that are pushed at women that costs too much and do too little.

So when I find a product that I think is worth a second and better look, I fire up my keyboard and talk about it.

Procellix cellulite cream is one of the ones I have found that you need to know about. It is not a 5 star cure all by any means, but in the land of cellulite, it may be just the thing you need to climb out from under feeling ashamed of how your skin looks.

Myths And Messages About Cellulite

Nobody to have cellulite and there is no getting to the point of being "okay" with a body that is riddled with it.

It has been described with other names like "orange-rind skin," and "cottage cheese" and none of that makes any woman feel good. There are a lot of myths about how you develop cellulite that are just that – myth.

Unfortunately, most of these myths are designed to just make you feel bad about yourself and like it was your personal choice and responsibility to have cellulite. Celluite could be created as a result of plenty of reasons.

It is not always the result of losing some weight too fast or having children. It is not always because you are inactive or overweight. Cellulite just happens. This is why products like cellulite creams are produced, in order to help fight this problem.

If you pay close attention to what the company promotes about Procellix, as compared to some of their competitors on the market, what you will see missing is the blame game in which the manufacturer is trying to guilt you into buying their product.

Procellix immediately gets 3 stars from me because they have kept their approach real. Cellulite is a physical condition that you can treat and is not a problem that you cause to your body.

The Aminophylline And Caffeine Balance

The key difference to Procellix from the other cellulite creams are the active ingredients that this cream uses. It contains 2% aminophylline and caffeine ingredients that are combined to make a strong treatment for cellulite.
These ingredients are well known to assist in burning the fat and engaging in the body's lipolysis procedure.

Both of these ingredients are known to assist in fat burning and engaging the lipolysis process of the body. Since cellulite is something more than fatty deposits, this ingredients are making the best combination available. They are perfectly balanced with each other and this is why this cream works.


The Difference Lies In Other Ingredients As Well

Procellix has also other ingredients that work well from a different angle to solve the cellulite problem, like botanical ingredients such as aloe vera, bladderwrack extract and sage. Using them adds a rejuvenation and skin repair element that is unique and can be found only in this cellulite product. These ingredients work to reduce blemishes and repair the damaged skin cells providing a smooth and youthful appearance to the skin.

Conclusion

We will give this product a 5 star rating because it delivers all its promises when it is used following the proper instructions for your lifestyle and your body type. Not everyone will see the same results and in the same time scale but everyone will see some significant results. It is a serious product to take care of the woman's body and not just some scam product that has some ingredients thrown together just to make some money.


Powered by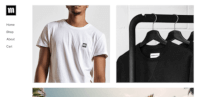 Create your own unique website with customizable templates.