Is it possible to become more beautiful just taking a pill? Scientists claim that it is simple to have a wrinkle-free skin just taking a couple of capsules each day.

Most of us use to spend a good amount of money on serums, anti-aging lotions and potions that promise to keep away the wrinkles and make us look younger and prettier. But do we really waste our time when there is a real secret for younger appearance that is easy like taking a pill?

The beauty industry now has beauty supplements in form of capsules that are promised to work from the inside out.

This is a theory that says that whatever we put in our body has an impact on the outside. (we are what we eat)

The first beauty supplements was Dove's Spa's Strength, a mix of vitamins E and C, omega-3 , fatty acids and soy isoflavones.

Nowadays there are more beauty supplements in the market , like

Imedeen Prime Renewal

(for ages 50+) , Imedeen Derma One, and other that good really work well providing the organism all the available nutrients that feed the skin with healthy vitamins, like A, C and E.

the inside.
Powered by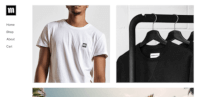 Create your own unique website with customizable templates.