Almond oil is one of the main components of natural beauty recipes. This miraculous oil except its cooking use, thanks to the vitamins and nutrients it contains, is particularly beneficial for the hair and skin.

See 4 incredible, beauty uses and start using it, it is a great and inexpensive solution.

The almond oil acts as a natural moisturizing ingredient for dry skin due to its anti-inflammatory and soothing properties. You can use it locally or throughout the body, moisturizing the skin deeply.

If you run out of cleansing products, the almond oil is the perfect and most inexpensive natural solution that will remove even the most "heavy" or waterproof makeup products, while nourish your eyelashes.

A few drops of this miracle oil with gentle massage to the area under the eyes, stimulate your face, making it softer. The almond protects the appearance of dark circles under the eyes, and an easy solution is to use a little before bed.

Finally, almond oil works extremely good on hair, making sure the edges tired and preventing the emergence of disturbing gaps. It is perfect to use in combination with castor oil and olive oil for a glowing effect.



Powered by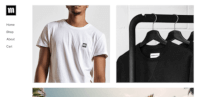 Create your own unique website with customizable templates.